The Audit Program:
Self-Paced Online Learning
Professional development for people

who

know that writing matters.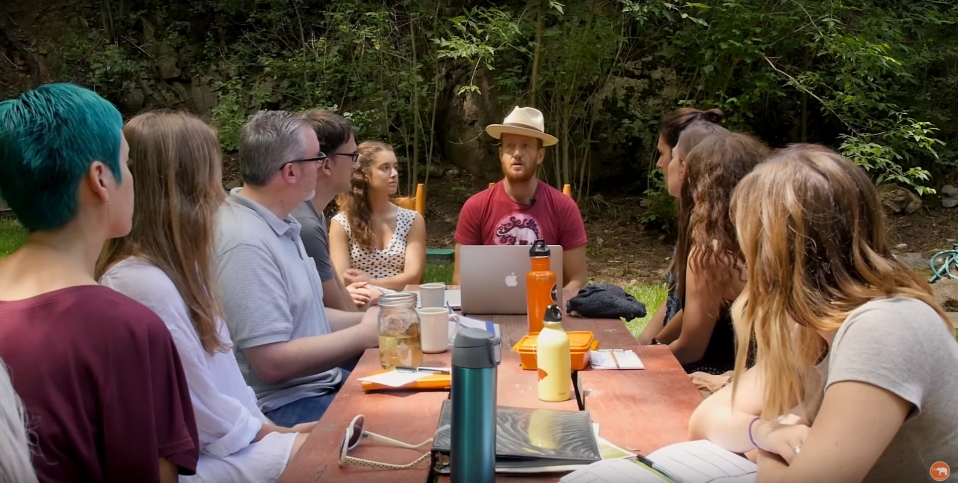 The course is slow-paced and focused on real projects and practical workflows.
Elephant Academy Audit Program: $250 USD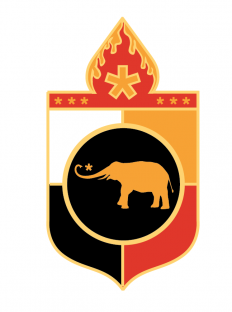 Auditing is self-paced program—all you need is an internet connection!
Auditing gives you access to our video and study materials, quizzes, and weekly meeting notes—but without the full Academy's writing, social media, or attendance responsibilities. Pass our self-paced tests and you are on your way on the path of mindful communication. The knowledge in the Audit program can help you get a new job, or improve your current work.
Audit Program Course Breakdown
Learn to connect through social media without being salesey—without adding to the hype and noise. We've achieved epic results through genuine connection, and we'll teach you how—all from a mission point-of-view.
Section 2: Journalism Ethics
Learn how to save the world (seriously) through words, and uncover the craft of truth-telling.
Write with intention, and learn how to cut through the noise to connect with readers' good hearts. From making friends with writer's block to finding your voice, we'll impart the skills you need to write from your heart—and be heard.
The best, and most-ignored way to become a better writer. Through self-editing and guidance from the pros at Elephant Journal, learn to write words that leave their mark.
Frequently Asked Questions:
Remember: The Audit program is constantly updated with new content!
If I audit the program, would I still receive the certificate of completion?

We are now offering certificates for those who successfully complete the Audit program!
I am very interested in becoming an Auditor and am wondering if there is then an opportunity to work with Elephant Journal?


The Auditing program is a self-guided, online immersion. Auditing alone doesn't lead to continued opportunities with elephant, but it will offer you helpful knowledge for your current career or a new one. Apprenticing can lead to potential volunteer opportunities with elephant. Additionally, if we're hiring, we tend to hire from successful graduated Apprentices, but not Auditors.
It's also possible to take the Auditing program and then apply to the Apprenticeship program down the road, should you decide to pursue that route.


I love to write, but have never done it professionally. Will the Audit program be helpful to me?
We feel that the Auditing program is a worthwhile investment for anyone looking to pursue their goals of writing. But we are careful to be sure people are aware that is it a self-paced opportunity. You will learn about journalism ethics, writing, editing, social media and mindful communication but you will be doing so on your own and with your own grit and determination to direct yourself to finish. We do not police you to complete the assignments, or the program.
It is a personal journey to help you gain new career skills, however, the connections needed to gain leads on new jobs is up to you to pursue. We help you gain the skills. It's up to you to apply them in real-world situations!


I know that the Academy has already begun, but if I want to Audit, would I be able to access prior notes/videos?

Yes, absolutely! The wonderful thing about our Auditing option of the Academy is that it is a self-paced program. You can complete the entire thing in three to four months like our Apprentices do, or you could stretch it out and complete it in a year. You'll have access to the material for a year from your start date.
You will have access to the entire curriculum, no matter when you enroll in Auditing.


Can you tell me more about Elephant Journal itself? I've never heard of you before.
Have you explored our website yet? It's got loads of information about what we do, who we are and how we started. I'd start there!


If I choose to Audit, is there a possibility of joining the full Apprenticeship the next time it is offered?
Yes! If you choose to Audit the program, you can always decide to join us in the full Apprenticeship program at a later date. In fact, we'd encourage it! While we feel that the Auditing path is full of fantastic information and we love that it's versatile, being self-paced, we're also passionate about our immersion learning experience we offer with the Apprenticeship. The weekly live meetings with Waylon Lewis and the Academy staff, the support of a teaching assistant and weekly small group meetings, and the community of other ele-Apprentices makes the experience one of a kind.


Do I have to be in the Academy in order to write for you?


Not at all! In fact, please write and submit something to us today! You may submit to our editorial team at any time! Our editors read and review each submission.
Interested But Not Ready Today?
We'll send you a note about upcoming programs.